Bellingham, MA Heating Oil Delivery
Eastco Oil Co., Inc.
Don't get left out in the cold. Our trusted company, Eastco Oil Co., Inc., delivers discount heating oil to your home or business whenever you need it. We proudly serve Blackstone, Franklin, Medway, Milford, Mendon, Hopedale, Millville, and Uxbridge.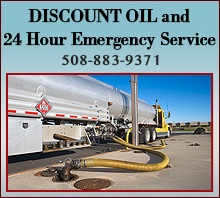 Our Heating Oil Services Include:
Residential Deliveries
Commercial Deliveries
24 Hour Emergency Service
Oil Burner Service Providers:
Bill Stavin Oil Burner Service, Inc. : 508-488-6405
*While Eastco Oil Co., Inc. has full confidence in our suggested service provider relationships, we are not responsible for the actions or content of any of the above mentioned contractors, websites, or other affiliates.
Contact Eastco Oil Co., Inc. today at 508-883-9371 for all of your Bellingham, MA oil company needs.